Gautam Thakker & Associates is a Chartered Accountancy firm offering a wide portfolio of services to clientele in the areas of:
Audit and Assurance
Tax and Regulatory
Business and Financial Advisory
Corporate Laws and Compliance
Business Process Outsourcing
Virtual CFO Services
VISION
Our vision is to be recognized as one of the most respected professional firms partnering with businesses and enabling clients to succeed through our focus on excellence, expertise and experience.
MISSION
Our mission is to provide clients with a 'One-Stop Solution' for all their business, financial and regulatory requirements with highest standards of professional ethics, integrity and diligence.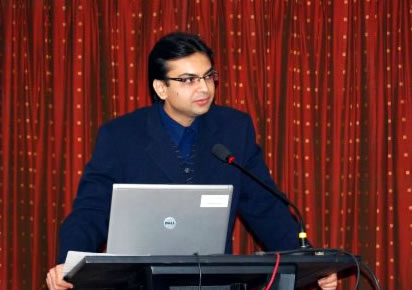 The firm is represented and founded by Gautam Thakker, a Chartered Accountant, Cost Accountant and Company Secretary, managing overall affairs of the firm. He has diverse industry experience in FMCG, Pharmaceutical, Healthcare, Banking, Financial Services and Engineering MNCs across multiple geographies and has worked with Fortune 500/S&P 500 conglomerates in India and abroad predominantly in the areas of Accounting, Controls, Audit, Tax, Shared Services, Financial Planning, M&A, Fund Raising, Risk Management, Legal and Regulatory Compliance.
Gautam is also a teaching faculty for US Certified Public Accountants (CPA) at Concorde Academics, UK Chartered Institute of Management Accountants (CIMA) and UK Association of Chartered Certified Accountants (ACCA) Diploma in IFRS at IMS Proschool
A regular recipient of management recognition and several coveted awards including Dubai Quality Award from the Department of Economic Development, U.A.E. for systems excellence in Finance, Accounting, Reporting and Controls.